APPLIED NUTRITION FOR THE NEWCOMER
This is an innovative and complete approach for:
New athletes
Advanced athletes who want to become elite
Any person who values their health

---
What is Food?
Food Types
The Athlete's Diet
How to Build Strength
How to Build Stamina
Measure & Analyze Your Progress
The Power of Habit
How to Develop New Habits
"Flexible" Dieting
Conscious and Smart Dieting
60 PAGES & 8 CHAPTERS TO...
Learn

How Food Affects your Body
Macro and Micronutrients
Food and Performance

Improve

Your Physique
Your Endurance
Your Athletic Performance

Understand

Diet and Psychology
The Benefits of Habit
Diet Optimization
Physical fitness is not only one of the most important keys to a healthy body; it is the basis of dynamic and creative intellectual activity.

- John F. Kennedy
Positive thinking can be contagious. Being surrounded by winners helps you develop into a winner.

- Arnold Schwarzenegger
In this book, you will find all you ever wanted to know about applied nutrition:
How Do I Lose Weight?

Energy balance presented and explained

How Do I Tone My Body?

Fat loss and lean mass explained

How Do I Build Strength?

Macronutriments split and caloric surplus explained

How Do I Improve My Endurance?

Endurance mechanisms and endurance optimizations explained

How Do I Track Progress?

Objective methods presented

How Do I Reach My Goals?

Habits and habit frameworks explained
Healthy
Adapted
Flexible
Smart
Simple
Conscious
Personal
...A winning diet !
Who is this book for?
This book is for the new athlete or any health-conscious person, who wants to learn more about nutrition. No prior knowledge is needed to understand this book's content: it was written under the assumption that the reader knows nothing about nutrition. This makes it an excellent choice for those who want to learn more about this fascinating science.
Is this book some sort of miracle product?
No. This book came out of my own reflections and experiences as an athlete, and does not contain any information that will miraculously change you overnight. That being said, reading this book it is an excellent way to start your journey towards a better physique, better performance, and better health.
What does the book talk about?
Throughout eight chapters, I present the basics and fundamentals of nutrition,  physique improvement and athletic performance. This book is intended to be a starting point for the beginner and should not replace your doctor or health practitioner. This book will also give you advice and strategies on how to apply the science of nutrition to your life for your own benefit.
Nutrition, training, habits - what do these have in common?
This book takes an in-depth look at these three themes, which are very much related. Good nutrition is your engine for successful athletic performance, and habits are a framework you can use to optimize this performance. Without an adequate nutrition; an adequate training, and adequate habits, it'll be difficult to obtain your dream physique or perform to the best of your abilities.
What can I expect from this book?
By buying this book you are also giving yourself a tool to become more educated, and more analytical. Nutrition, as important as it is, is often neglected by many athletes. By reading this book, I hope that you will strengthen the link between your nutrition and your sport. This link will make you stronger, more motivated and more determined to push the envelope of your own limitations.
What if I don't like this book?
No problem. Drop me a message within 30 days of the purchase date explaining to me what you dislike about the book, and I will gladly refund you. Your feedback is valuable to me! All I ask is that you consider honestly whether you learned something from the book or not.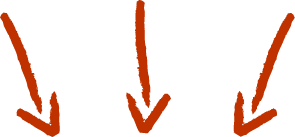 Your e-book will be available to you in your preferred format as soon as you make the payment.

Don't like the book? Contact us within 30 days and we will refund you the full amount. Feel free to let us know what you disliked: I'm more than happy to receive feedback.

I'm a Precision Nutrition Coach, and Strength-training athlete with a focus on body-weight routines. I consider my body as a real nutrition lab. I've been studying nutrition and biology, with a focus on human metabolism for the last four years.

My mission
Educate and help you to overcome your limiting factors.
Help you to get back in shape, using cutting-edge science.
Give you the body you always dreamed of and the health you deserve.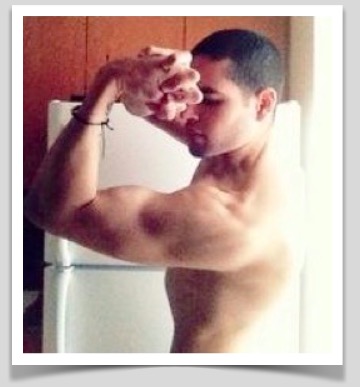 >> Learn More <<

---
Copyright 2016 - Fit for Life -  All Rights Reserved